CNC helautomatiska stansmaskiner
Tre cylindrar CNC helautomatisk stansmaskin kan uppfylla stanskraven som behöver 3 hål i olika riktningar på ett stycke material, med de höga noggrannhetskraven.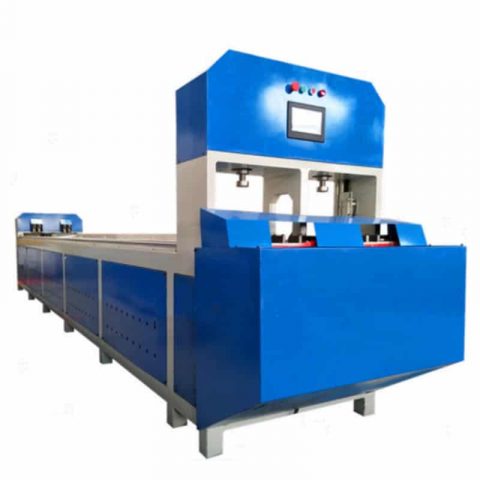 CNC Automatic Punching Cutting Machine is a fully automatic numerical control punching and cutting machine, this equipment consists of two units, hydraulic punching unit, bandsaw cutting unit, both of two units are numerical control, to perform fully automatic punching and cutting, users should set the parameters in touchscreen.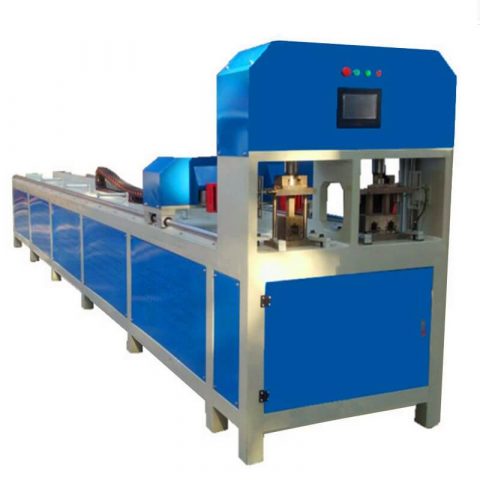 CNC automatisk hydraulisk hålstansmaskin är en automatisk CNC kontrollstansmaskin som fungerar för stansning av stålrör, rostfritt stålrör, järnrör, aluminiumlegering, för att sticka igenom olika former av hål.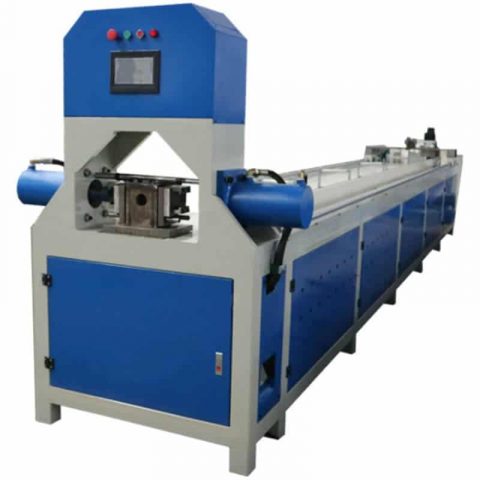 CNC Automatic Heavy Duty Industrial Hole Punching Machine use the numerical control system with touch screen, adopt best quality hydraulic unit and powerful cylinders. Two cylinders are placed at horizontal, punching from the left and right side of materials.
---